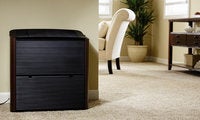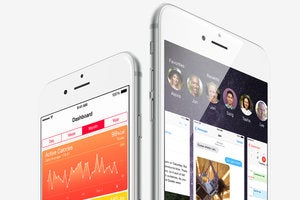 5 serious business alternatives to Dropbox
The recent Dropbox data breach has many IT executives telling employees not to use it. These five products offer the administrative and security features that may restore their faith in cloud data storage.
DJ app lets you make audio mixes and record scratches for parties and events.
Agile Web Solutions' 1Password 3 is one of the best password management tools available. Several robust and powerful features make it nearly indispensible.
This app for planning out how your video projects will look lacks features and suffers from numerous performance issues.
For anyone who has visited a Genius Bar lately at an Apple store, you know it is always a good idea to pay careful attention to the tools they use. Leaning over the shoulder of a technician, you might spot Drive Genius 3, the latest version of Prosoft Engineering's drive defrag and partitioning tool.
The app will dim your Mac to show only calendar and task items, and also provides several "skin" widgets that make the calendar look a bit more appealing.
For basic drawing tasks, Inkscape is just as powerful as Adobe Illustrator.
DrawBerry is not exactly a substitute for Adobe Illustrator, but it works well in a pinch for creating a basic vector drawing image, such as a brochure or a garage sale sign.
ShootShifter helps sort pictures from multiple cameras
Yep 2 is like iTunes for documents
Provides speedy Flickr search results.
Serious moviemakers, animators, and graphic designers are a demanding bunch. For them, using the best tool for the job is more important than a low (or at least affordable) price. Blender is one major exception to this rule.