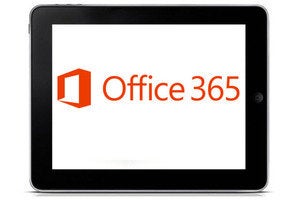 How to save big bucks on Office 365
Think you have to pay $100 a year to get the full benefits of Office 365? If you play your cards right and know a few savvy tricks, you could get it for almost half that.
macworld.com
Senior Editor Jon Seff would love a new iMac, a replacement for his aging Nikon D40; some audio upgrades; and a gadget that will make road-trips both easier and more fun.
Apple announces Final Cut Server
At its special event being held at NAB in Las Vegas on Sunday, Apple announced Final Cut Server, a new server application that works seamlessly with Final Cut Studio 2. The new product is aimed at creative professionals that need to deal with massive amounts of digital content and shrinking production schedules
Apple unveils Final Cut Studio 2
Apple unveiled on Sunday Final Cut Studio 2, its production suite for film editors. As part of the update Apple will release Final Cut Pro 6, Soundtrack 2, Compressor 3, Motion 3 and a new application called Color.
When it comes to live music, there's way more than just Napster and the iTunes Music Store. Many bands sell pristine soundboard recordings of their concerts, and thousands of high-quality concerts from a variety of bands are available for you to download for the low, low price of free. Get yours now.