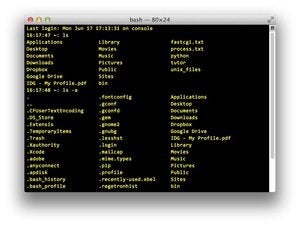 OS X Mavericks' sidebar is intended to give you one-click access to the items you use the most. Here's how to make sure it does.
Tote around your iTunes library and more on iBooks
In response to his previous column, Kirk has gotten several more questions about iBooks. He also addresses a tricky question about moving the contents of an iTunes library back and forth between two Macs, and one about making a smart playlist with nested conditions.
Along with Mavericks came an iBooks desktop app. And that's caused a lot of confusion for iTunes users. Kirk tackles ebooks queries, plus a question about smart playlists with nested conditions, and a way to keep Christmas music from coming up in shuffle mode on an iPod.
Your tricky iTunes questions answered
Sometime the questions we get are head-scratchers. This week's column deals with tagging high-resolution AIFF files, making a music-only iTunes library, sorting music by date on an iPod classic, and more.
Uncover hidden characters and handy shortcuts with this guide to your iOS device's keyboard.