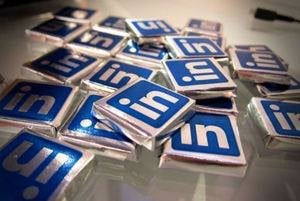 How LinkedIn's three newest features can work for you
LinkedIn launches two-step verification, a redesigned 'Who's Viewed Your Profile' and adds the capability to upload photos, video and documents to your status updates. Here's what you need to know about the changes.

How to turn off LinkedIn Endorsements
If your connections are endorsing you for skills you dont want to be known for (or dont have), removing the feature from your LinkedIn profile is easy. Here's how to do it.
Four Facebook privacy settings for the new year
Facebook's privacy settings are a pain point for many users: From the chaos it's caused after a privacy breach to the confusing settings after the launch of Timeline in 2011, securing your data and understanding who can see which parts of your profile have never been easy.
Five hidden Gmail tricks for power users
Whether you use Google's Gmail service at work or for personal purposes, you probably have a good handle on the basics: organizing your contacts, sending emails...
Should you upgrade to a paid LinkedIn account?
If you're in the market for a new job, you've probably been spending more time on LinkedIn updating your profile and expanding your network. The service has three paid tiers; are they worth it?
Four answers to common Facebook Timeline questions
As Facebook switches another wave of resistant users over to Timeline, CIO's Kristin Burnham has been hit with a few common questions. If you've recently switched to Timeline, or are still resisting the change, here are answers to four of the more common questions she's gotten.
Control what you share on Facebook Timeline
Facebook launched the next stage of its Open Graph and Timeline on Wednesday, offering more than 60 new third-party applications. Here's a look at the settings that are available for these new apps and how to adjust them.
Five Facebook Timeline changes you can't wait to make
Facebook's new Timeline feature gives you seven days to make changes to your profile before it's pushed live. Here's a look at five things you can do -- from aesthetics to removing content -- in those seven days to get your profile ready for primetime.