Macworld/iWorld Video: Ask the editors
In this Macworld Live session, our editors field questions from Macworld/iWorld attendees. The topic in this five-minute segment: our favorite Mac and iOS tools for work.
Macworld/iWorld Video: Pundit Showdown
For the fourth consecutive year, we had Mac pundits square off on stage at Macworld/iWorld. Watch a clip from the live edition of the Macworld Pundit Showdown.
Macworld/iWorld Video: Three Best of Show winners
Three 2013 Best of Show winners join Macworld senior editor Roman Loyola on our Macworld Live stage. This highlight video features a CrazyTalk7 demo; you can watch the full presentation on YouTube.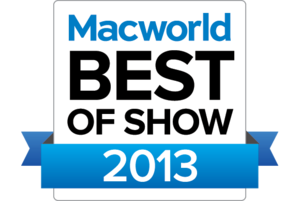 npr.org
Macworld's own Dan Moren was a contestant on National Public Radio's "Ask Me Another." Our answer to IMDb acquitted himself quite nicely, I think.
IDG News Service looks back at a year of highs and lows for Apple.
Sponsored Links