The new iPads: What you need to know
Now that we've had some time to go over Apple's press releases, spec sheets, and our own notes from the Apple press event, here's what we know about the new iPad mini and the fourth-generation iPad.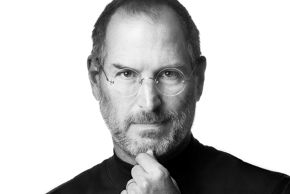 The five key decisions Apple must make
A year after the transition from founder Steve Jobs to successor Tim Cook, Apple is still thriving. But it can't coast. Here are the five questions the company must answer as it faces the years to come.

Introducing Macworld's iPhone 5 Starter Guide
Whether you scored an iPhone 5 on launch day or are eagerly awaiting its arrival from your local postman, you can learn about your new device with Macworld's iPhone 5 Starter Guide -- now available.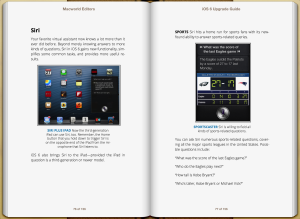 Now that we've had a few hours to play with our iPhone 5s, we've got a few preliminary impressions.
The iPhone 5: What you need to know
There's a new iPhone coming to an Apple Store near you. What's different about the iPhone 5? What are its marquee features? And most important: When can you get one? We answer all those questions and more in this guide to the latest smartphone out of Cupertino.
App Guide: Assorted iOS apps from Apple
macworld.com
As Apple prepares for its Sept. 12 press event, it's worth keeping an eye out to see if any of these mobile offerings out of Cupertino are slated for an update.
App Guide: Obstacle course games for iOS
macworld.com
These iOS games -- like life -- throw up a lot of obstacles in your path. But getting around those obstacles is a lot more fun on your iPhone or iPad.
What could be on tap at Apple's Sept. 12 press event
As the technology world at large now knows, Apple will host a special media event on September 12 at the Yerba Buena Center for the Arts. The next version of the iPhone is likely to be the star of the show, but Macworld's staff ruminates on what other surprises the event might bring.
App Guide: College football apps for iOS
macworld.com
College football is back, and these iPhone and iPad apps can help you keep track of all the scores, news, and video highlights from your alma mater.
Sponsored Links