Protecting your iCloud keychain from snooping
tidbits.com
Frequent Macworld contributor Rich Mogull has pored over Apple's recently released security documents and summarized the impressive safeguards that go into the company's keychain syncing service and how to secure it even further.
Report: Apple talking to Tesla
sfgate.com
The Cupertino company is said to be in high-level discussions with electric-car maker. About what? Acquisition? Partnership? Friendly chat?
Apple's R&D spending from 1995-2013
tuaw.com
Yoni Heisler runs down Apple's research and development spending between 1995 and 2013. Though the amount spend has trended upwards over time, the last few years' worth account for almost half of its R&D spending in that 19-year period.
The iTunes Store: Not just an also-ran
asymco.com
Asymco's Horace Dediu crunches the numbers and determines that not only does the iTunes Store alone bring in revenue of around half of Google's search business, but it would also come in at rank at 130 on the Fortune 500 list.
iOS apps you should check out now
Our job requires us to try a lot of iOS apps. While sometimes that's a slog, it's worth it to find the few that make us smile. Here are the apps we've been smiling about this month.
Watch Steve Jobs' first demonstration of the Mac for the public
time.com
Mac enthusiasts all know about the 1984 unveiling of the Mac in Cupertino. But a few days later, Steve Jobs and the Mac team performed a more detailed Mac demo for the Boston Computer Society. Time.com and Harry McCracken have the rarely seen video of that meeting.
Apple celebrates 30 years of the Mac
apple.com
In a rare move of looking back, Apple's produced a timeline of 30 years of the Mac, complete with a look at the pioneers who've used the platform to, in the company's words, "change the world."
Apple promises fix for iOS 7 crashes
mashable.com
Some iOS 7 users have fallen victim to a "white screen of death," in which the iPhone seems to spontaneously reboot. Now Apple says it's working on a fix for the bug.
iOS devices find a home in businesses
wsj.com
Despite Apple's historically low sales in the business market, iPhones and iPads have increasingly permeated the corporate world, from utility companies to multinational tech companies.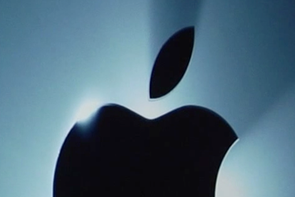 Sponsored Links