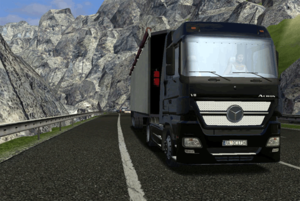 Five Years Later: Reviewing the iPhone review
Five years after the iPhone's release, our colleagues at Macworld UK look back at their original review of Apple's smartphone to see how many of the predictions in the article came to pass.
Hard drive caddy enables you to RAID two 2.5in SSD drives in a single Mac Pro hard drive slot, making it ideal for SSD super speed.
How to import an iPad from the USA to the UK
Mark Hattersley from Macworld UK takes a look at the economics of paying up to order an iPad from the other side of the Atlantic, now that Apple has delayed the iPad's UK launch until May.
Crucial launches 'world's fastest SSD'
Crucial continues its move into the SSD market with the new C300 SSD drive. Mark Hattersley chats with the company about its claim of "the world's fastest hard drive."
Just a few days after releasing its latest iPhone, Apple has quietly dropped the space that used to separate the "3G" and "S" in the product's name.
We take apart an iPhone 3G S. Be the first to discover exactly what's inside that shiny casing.
BBC releases iPlayer for Mac and Linux
The BBC released a Mac-compatible version of its iPlayer application, allowing U.K. Mac users to watch and download BBC shows directly to their computers.
How does the new touchscreen BlackBerry Storm measure up to the iPhone? And will it work for Mac users? Mark and Rosemary Hattersley have the in-depth review.