AT&T is hoping to encourage developers to use HTML5 with the release of a new API platform.
RIM delays new phone launch, takes a hit on tablets
Research In Motion said it won't start selling phones with its new software platform until the "later part" of 2012 and had to take a $485 million inventory-related charge on its PlayBook tablet as part of another poor earnings report for the struggling smartphone maker.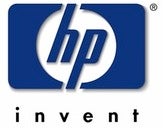 NPD: HP beats Samsung in non-iPad tablet sales
Hewlett-Packard, which recently discontinued its TouchPad tablets, took the top spot among tablet vendors behind Apple's iPad this year through October, market research firm NPD says.
Lawyer: Regulators sniffing around mobile privacy issues
Regulators are starting to investigate what kind of oversight is in place to make sure that mobile applications don't encroach on user privacy rights, Microsoft attorney Mary Newcomer Williams said at a conference about legal issues in mobile broadband.
Judge says no to posters, stickers in cell retailers
The city of San Francisco can't make retailers display signs and stickers with information about cellphone health risks, but it can require retailers to provide an information sheet, according to a federal judge.
With the launch of its more successful Google+ social networking service, Google on Friday said it plans to shut down Buzz.