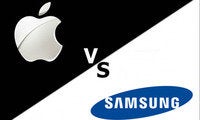 Survey: Ebook reading up, print reading declines
More Americans read ebooks in the last year, with 23 percent of those ages 16 and over going digital, compared to 16 percent in the previous survey for the Pew Internet & American Life Project, which released its latest results on ebook readership Thursday.
10 IT-related predictions for 2011
We were wrong that in 2010 Carol Bartz would be ousted as Yahoo CEO, but we were right that Apple's tablet would be huge. So let's make IT guesses for 2011.
Sponsored Links