On the lookout for Mac and iOS products at CES
International CES isn't a major show for Mac news, but there are still product announcements to be found if you know where to look. We round up those and take a look at a multitude of new iOS gear in our latest podcast.
At CES, a little skepticism goes a long way
Plenty of products will be touted at International CES this week. But the gulf between the promise of new technology and the reality of that same technology can be a wide one.
Great apps for your new iOS device
If your holidays brought an iPhone 5, iPad mini, fourth-generation iPad, or fifth-generation iPod touch, our panel of experts has suggestions for what apps you should download.
Everything from iPad minis to executive changes at Apple is on the agenda as a panel of Mac luminaries tries to come up with snappy answers to not-so-snappy questions.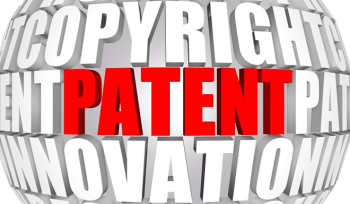 Apple, HTC settle smartphone patent fight
The two companies announced an end to all disputes involving each other's patents, as they reached a 10-year licensing agreement covering all current and future patents.
Now that we've had a chance to put Apple's iPad mini to the test, we discuss our evaluation of that new tablet -- and of the fourth-generation iPad -- in the latest Macworld Podcast.
Fourth-quarter revenue, profit up for Apple on iPhone, iPad sales
Apple reported revenue of $36 billion and net profit of $8.2 billion for its fiscal fourth quarter, both increases from the previous year. Those numbers were driven by iPhone and iPad sales growth. Mac sales were also up slightly at a time when other PC makers are struggling to move merchandise.
Summary: Slimmer iPads and iMacs highlight avalanche of Apple updates
The iPad mini was the marquee addition to Apple's product lineup on Tuesday, but it was the only hardware Apple unveiled. In addition to the smaller version of its tablet, Apple released a new generation of its full-sized iPad as well as new iMac, MacBook Pro, and Mac mini models.
More than new iPad could be on tap at Apple event
A smaller version of the iPad is expected to be announced at Tuesday's Apple press event. But could Apple also be planning an update to any of its Mac hardware and software? Philip Michaels weighs the possibilities.