Congratulations, you've just gotten an iPhone 5. Let us help you set it up, transfer data from your old phone, and get you playing with all its new features.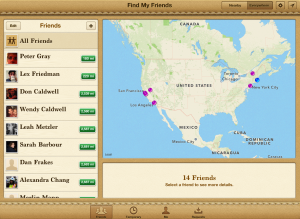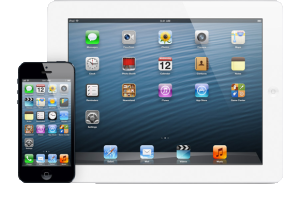 iOS 6 arrives Wednesday, and eager users everywhere are getting ready to upgrade their devices. If you're concerned about the upgrade process, or simply want to know all your setup options before making the big switch, we're here to help you upgrade your iPhone, iPod touch, or iPad to iOS 6 with this step-by-step guide.
Apple has completely revamped the Maps app, cutting it free from Google and adding a bunch of cool new tools.
Whether you're heading off on a business trip or your first year of college, you're probably hauling a laptop. Here's how to keep it clean and ding-free.
Apple announced at Wednesday's press event that the newest version of the company's mobile operating system, iOS 6, would be available for users to download on September 19.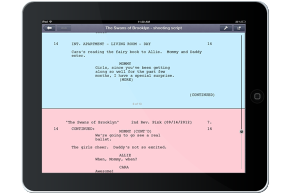 Screenwriters react to new Final Draft Writer iPad app
Screenwriters and playwrights have waited a long time for an iPad version of Final Draft. The company first hinted at an app in 2010; now, more than two years later, screenwriters have an official way to work on their Final Draft 8 screenplays from the iPad. But will the mobile app catch on?
iBookstore introduces welcome support options for publishers
When it comes to electronic publishing, the waters of ebook creation are murky and deep, full of confusing exceptions, varied formats, and non-existent support. But despite these problems, publishers may now at the least be able to seek solutions from Apple itself, thanks to a new telephone support option from the company.
Record simple screencasts with Screeny
Screen sharing and screencasts are a great way to demonstrate how to fix a technical problem or show off a Mac feature, and Screeny is a great tool for basic recording.
Apple's retail focus should be on customers, not cash
The credo for Apple employees says that people are the company's most important resource. From what one-time Apple Store employee Serenity Caldwell has been reading lately, it seems like someone heading up Apple's retail efforts has lost sight of that.
Review: Kowala iPad easel and lapboard
With all this talk lately of smaller and lighter iPads, you have to stop and wonder why someone would create a shell that makes the current iPad not only bigger, but heavier. Yet that's exactly what Documont has done with the Kowala, an iPad lapboard for artists and workers alike -- and it's surprisingly good, too.
TechHive: Sketching stylus shoot-out for the iPad
techhive.com
Which stylus should you buy for drawing in Paper? In Draw Something? What about other drawing-related apps? Serenity Caldwell looks at how styluses compare when it comes to sketching.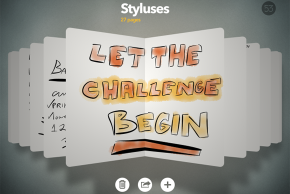 Stylus Shoot-Out: Finding the best sketching stylus
Serenity Caldwell has tested a lot of styluses. (And we mean a lot.) Now she's pitting them head-to-head in a series of challenges. In the latest installment, she looks at which stylus is the best for sketching and drafting.
The Hand Glider is a perfect no-frills solution for palm rejection on the iPad
Perhaps no tool will make artists feel more at home on the iPad than the Hand Glider, a lightweight sleeve for your wrist and pinky that prevents your skin from triggering multitouch gestures or wayward marks while using a stylus. By outward appearance alone, the glove looks a little silly, but its function far outweighs its design quirks.