Cisco to sell Linksys home networking business to Belkin
Cisco Systems plans to sell its Linksys home networking business to Belkin International for an undisclosed sum under an agreement that includes cooperation between the companies on software, service-provider products and other areas.
Apple financial data may be unsealed in Samsung case
Information about sales, profits and margins for specific Apple products should be made public, the judge hearing the company's lawsuit against Samsung Electronics ruled on Wednesday, though a higher court's decision could keep the data from ever being revealed.
T-Mobile USA invites iPhone users to HSPA+ networks
As the latest iPhone went on sale Friday, with T-Mobile USA once again left out of the party, the fourth-place U.S. carrier started turning on a network that is designed to offer high data rates on unlocked iPhones.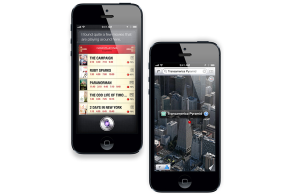 Judge rejects Apple's punishment against Samsung
The judge in Apple's patent-infringement suit against Samsung Electronics turned down Apple's request to impose harsh sanctions against Samsung for distributing inadmissible court exhibits to some media outlets. Friday's session also saw testimony from Apple executives Phil Schiller and Scott Forstall.