Don't-Miss Productivity Stories
Photo Measures and Measured for iOS
Photo Measures uses the camera on your iOS device to help you enter in measurements while Measured taps into your iPhone's accelerometer to do the calculating for you. Here's how these two apps measure up.
Updated Marked improves document previewing
Marked is a great tool for previewing your web writing, whether in Markdown or HTML format. A big update adds new preview styles, change markers, syntax highlighting, Scrivener and Leanpub project support, and more.
FileMaker spruces up its look with FileMaker 12 release
The update to the database software line includes new themes and starter solutions aimed at helping users create eye-catching databases. Other features include new file management tools and new free versions of FileMaker's iOS apps.
How to create and use BBEdit clippings
By enabling you to insert frequently used snippets of text, clippings are one of BBEdit's most powerful tools. In an excerpt from his ebook Take Control of BBEdit, Glenn Fleishman explains how to use clippings to save time and keystrokes.
OmmWriter Dana helps you focus when writing
It's difficult for the developer of a minimalist writing app to peg exactly what a particular user will like and which features can be removed. But if OmmWriter's interface decisions work for you, it's a solid writing tool with a couple unique features for helping you concentrate.
You might know Evernote as a great tool for clipping stories from the Web and collecting recipes. But you not have considered how useful it can be for business, too. David Sparks explains how he does just that.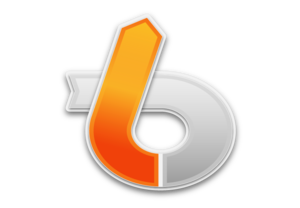 Be more productive with LaunchBar, Part 1
We love launcher utilities, which let you find and open files, folders, applications, and more using the keyboard. But what's the advantage over just using Spotlight? Senior editor Dan Frakes shows you some tips for using his favorite launcher, LaunchBar, to be more productive.
How to set up iOS calendar syncing
If you're still using iTunes to sync your iPhone's calendar -- or worse, not syncing at all -- there's a better way. Two better ways, in fact.
Featured Brands
The Power of the Processor »
Deals & Coupons »
Sponsored Links