Don't-Miss Web & social Stories
Google+ update irks developers
When Google rolled out significant changes to Google+ on Wednesday, it did so without first warning developers on the platform.
FTC chairman: Do-not-track law may not be needed
A do-not-track law focused on protecting Web users' privacy may not be necessary, with private groups working to implement recommendations from the U.S. Federal Trade Commission, the agency's chairman said Monday.
Weekly Wrap: New iPad review and advice, Mac tutorials, and iOS updates
There are two kinds of people in this world: Folks so excitedly using their brand new iPads that they're ignoring this week's Weekly Wrap, and the rest of us. For you who cling to your older iPads, or simply aren't ready to own an Apple tablet at all, I once again present a roundup of the biggest and best stories from Macworld.com over the past week.
Apple on Monday released Safari 5.1.4, which contains a slew of fixes for the company's Web browser.
Google updates Chrome browser to version 15
On Tuesday Google updated the stable version of Chrome to version 15 and paid out a record $26,511 in bug bounties to researchers who reported some of the 18 patched Chrome vulnerabilities.
Web & social Videos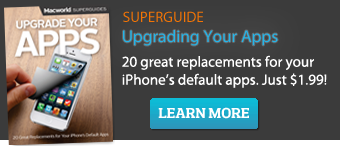 Sponsored Links