Karelia Software has released Sandvox 2.0, an upgrade to its visual Website design software. The new version includes more than 60 new features and enhancements designed to make the Website builder more flexible.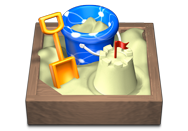 "Sandvox 2 makes it stunningly easy to create powerful Websites," said Dan Wood, president of Karelia Software. "We've made literally dozens of improvements to give our customers the easiest to use Website building tool available on the Mac today. Sandvox 2 is far more flexible and a quantum leap forward for our customers."
Sandvox 2.0 features a new architecture and editing engine, allowing users to mix and match Web page objects in a more natural and creative way, the company says. For example, users can now post photographs and video on the same page alongside text, custom HTML, and other elements.
Read more »
7