Editor's note: The following review is part of Macworld's GemFest 2012 series. Every weekday from mid June through mid August, the Macworld staff will use the Mac Gems blog to briefly cover a favorite free or low-cost program. Visit the Mac Gems homepage for a list of past Mac Gems.
Digital asset management can be a real hassle, particularly if you have thousands of image, audio, and video files that you need to find and use as a part of your day-to-day business. Minder Softworks' Stock Keeper (Mac App Store link) offers a way to easily track and manage your digital assets without spending a fortune.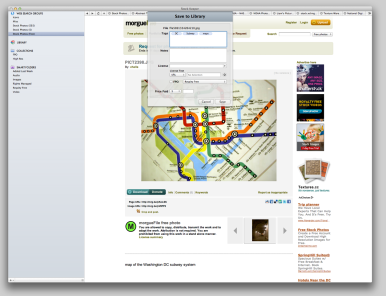 Stock Keeper uses tags, license, payment, date, notes and other information to help you organize your files. Customized Smart Folders that, like their eponym in the Finder, automatically collect images and other media as you add them to your Stock Keeper library based on criteria you define, which make it easy to quickly locate your files.
Read more »
6