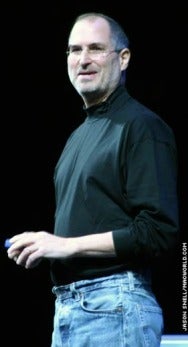 The greatest fallacy in the story of Steve Jobs stepping down as Apple CEO, the one you'll find in endless media reports, is this: In 1985 after Steve Jobs left Apple, the company went on a downhill slide that led it to the brink of bankruptcy. Therefore, the Apple of 2011 is at risk of doing the same.
The factual statements are true, so far as they go. Steve Jobs did leave Apple in the mid-80s, and a succession of Apple CEOs named Sculley and Spindler and Amelio did manage to nearly run Apple into the ground over the next 12 years.
But the flaw in the History Repeats Itself storyline being promoted in some corners as Jobs steps down as CEO is that the Apple of today is nothing like the Apple of 1985.
Read more »
36