Don't-Miss Desktop Stories
Which new Mac should you buy? Macworld, the world's expert on Apple hardware, has expert buying advice.
Macworld Buying Guides: Apple's Mac lineup
How well do you know Apple's current Mac lineup? We've put together summaries of each type of Mac on the market today that will tell you when they were last updated, what changed, and how each system performs.
Dan Frakes takes his own advice about Mac maintenance and winds up fixing a problem involving dusty internal components.
The Mac Pro and the previous top-of-the-line desktop Mac, the Power Mac G5, may look alike on the outside—cheese-grater exterior, huge brushed-aluminum handles, and USB and FireWire ports up front—but inside, they're entirely different beasts.
An energy-efficient office is good for the planet—and your wallet
Mac mini-HDTV connection guide
Hooking up a Mac mini to a high-definition television set can be a challenge. Few HDTVs have DVI connections, and, sometimes, the native resolution on your set isn't available in OS X. To walk you through the process, we've created this guide, which we'll update as we get more information on more HDTV models.
Modders love their Macs (and iPods) so much that they want to paint them, accessorize them, and put them into new cases—making the outside as personalized as their on-screen desktops. Here are some of our favorites.
Add a double-layer DVD burner to your eMac
Apple's eMac provides a lot of bang for the buck. But you can add an even bigger bang for less than $100: a modern optical drive capable of recording double-layer DVDs. We'll show you the steps necessary to create DVDs that can hold as much as 8.5GB of data.
The Mac mini isn't just for desktops any more.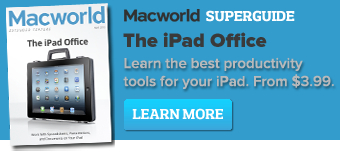 Sponsored Links