Don't-Miss iPhone Stories
Did you know you could send a GIF via your iPhone's Message app? After this week's Tech Tip, you will.
What to do with your old tech gear when it no longer works? Recycle it. We show you how and where to be responsible with outdated stuff.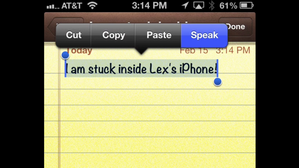 10 tips to keep your mobile devices charged and happy
Your mobile devices contain batteries that are miracles of engineering, holding amounts of energy that their predecessors couldn't come close to equaling. Properly using this potential can help your mobile batteries last longer on the road. Here are our tips for optimum battery performance.
Tired of all the grunge on your screen? Follow these steps to clean your mobile phone or tablet—and keep it that way.
Get started with your iPhone 5
macworld.com
Received an iPhone 5 for the holidays? Check out our guide to transferring your information, getting it set up, and some basic starting steps.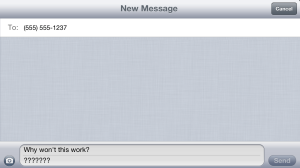 Security tips for Mac travelers
Far from home with lots of Apple gear? Learn what you can do to protect your technology from thieves and how to track it down if it goes missing.

How to maximize battery life when you travel
If you take an iPhone, iPad, or MacBook along when you travel, you know how much of a challenge it can be to keep your device powered up all the time. Here are a few tips for supplementing and extending your gadget's power supply.