Don't-Miss Scanner Stories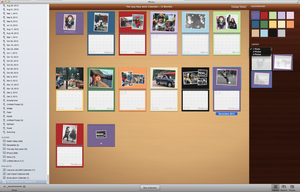 Secrets of the paperless office: optimizing OCR
OCR software converts document scans into searchable PDFs. But what settings and software will get you the most accurate results while using the least hard-disk space? Joe Kissell's results may surprise you.
Get your scanner to work with Photoshop CS6
After 20 years of "scanning into Photoshop," the latest Macs, OS X, and Photoshop CS6 have made so many changes to their architecture that users of some older scanners now find it impossible to do. Here's what happened and how to deal with the problem.
How to make your office paperless
Are you drowning in paper? Do you ever wish you could find important documents more easily? Joe Kissell shows how to make the paperless office a reality with these tips and some helpful, downloadable scripts.
Outsource your photo scanning projects
Scanning all your old photos is a daunting process. Should you use a third-party scanning service can help you migrate old photos from the shoe box to the computer?
Last year, Joe Kissell showed you how to eliminate almost all your office paper, using a scanner and some AppleScripts. Now he's updated those scripts so they're compatible with the latest versions of Adobe Acrobat.
Computers were supposed to make paperless offices possible, but most of us are surrounded by more pages than ever. It's possible to break free from paper's grip, however.
Chris Breen offers insights on ways to get iTunes Video audio on your nano, the dirt on scanners, child protection services, splitting underpowered USB and doing the dish.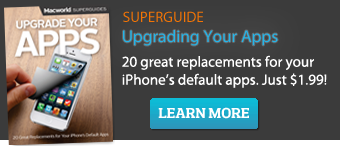 Sponsored Links