Don't-Miss Macs Stories
Five secrets of Open and Save dialog boxes
macworld.com
It's easy to never go beyond the basics of Open and Save dialog boxes, despite their being perhaps the most-used feature of the Mac interface. Instead of simply working with the basics, make these dialog boxes work for you.
macworld.com
A Macworld readers what to cleanly transfer his data from an old Mac to a new one. Senior editor Christopher Breen has a few tips on migrating data
Ripping and playing audiobooks
If you buy audiobooks on CD, here's what you need to know to rip them and get them to play correctly in iTunes or on your iPod.
Shopping for a new Mac? Here's the lowdown on Apple's offerings to help you decide which Mac to buy.
iWeb's HTML Snippet widget can be your site's window to the world.
Living with Windows: sharing screens
Remotely controlling another system can be handy for troubleshooting, looking up documents, or running apps you can't run on your own computer. But getting that to work between Macs and Windows PCs takes tinkering.
Set a different background for each Space
Leopard and Snow Leopard's Spaces feature lets you configure multiple virtual workspaces; today's Hint shows you one way of configuring a different Desktop image for each workspace.
Macs Videos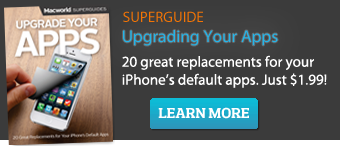 Sponsored Links