Don't-Miss Graphics & design software Stories
All about iTunes movie rentals
Renting movies from the iTunes Store can be pretty simple if you don't want to do anything special, though you'll have to jump through some hoops if you want to move rented movies.
Create quick Web graphics with iWeb '09
There's no need to bust open Photoshop for shape-based Web graphics and images. You can easily use iWeb to create interesting and unusual art for your site.
It's the time of year to remind you how to digitize that pile of records taking up valuable attic-space.
Prevent theft: watermark your art
Need a simple way to protect your hard work? Use Photoshop CS5 to add a text watermark to your artwork or photography before sending it off to prospective clients.
Organizing e-books in iTunes can be a bit baffling, however. Here's a look at how you can keep your e-book library spic and span.
Four ways to speed up iWeb '09
iWeb '09 lets you create attractive Web sites quickly, but quickly isn't always fast enough. Adam Berenstain offers tips on how to make iWeb even faster.
Six ways to speed up GarageBand
While GarageBand is fairly swift, there are always ways to make working with it faster. David Weiss walks us through some quick tips.
Ever wondered how to place images inside letters like those old-fashioned postcards? Chris McVeigh shows you how to create cool typography with Photoshop and Photoshop Elements.
Graphics & design software Videos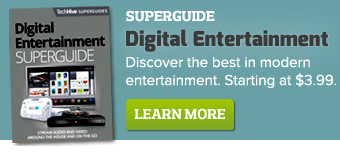 Sponsored Links