Don't-Miss Photography software Stories
Importing images from iPad without iPhoto
Faced with an iPad full of images and no copy of iPhoto to help you move those images from iPad to Mac, where do you turn? To another application bundled with the Mac OS that you may have missed.
As of July 1, 2012, MobileMe Galleries are dead, dead, dead. How will you share your images in the future? Here are some ideas.
How to tag, map, and label in iPhoto
In iPhoto, you can categorize images using keywords, geolocation, face recognition, star ranking, and more; we'll walk you through each of these features and hand out some great advanced tips to make the application work for you.
How to import images with iPhoto
Learn how to bring pictures into iPhoto from an external source (a camera or memory card), an internal source (off a hard drive or CD), or from an RSS photo feed.
How to create a looping slideshow
A new Mac user wonders how to create a looping slideshow for an event honoring a loved one. In this regard, iPhoto, iDVD, and QuickTime are your friends.
Ten super-cool plug-ins for Aperture
One of the best things about Apple's Aperture is that it is an excellent host for third-party software. These plug-ins provide useful features that Aperture lacks.
No, not everyone understands how to sort iPhoto events by oldest or newest photos within the event. If you count yourself among those not in the know, here's your answer.
Photography software Videos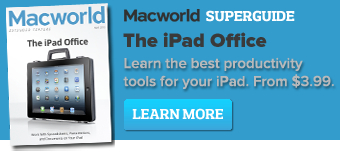 Sponsored Links