Don't-Miss Video software Stories
Getting started with iMovie 10
Mac 101 returns to discuss the workings of iMovie 10. In this lesson Professor Breen walks you through iMovie's interface.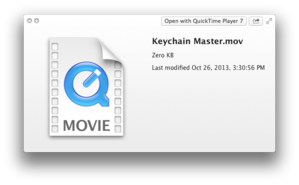 Why Mavericks' movies may not preview properly
If you're running Mavericks, have selected a movie file, pressed the space bar to preview it, and nothing good results, you're not alone. QuickTime and Quick Look are now far pickier about video codecs.
Video software Videos
Sponsored Links