Don't-Miss Storage & Networking Stories
Google Fiber challenges big cable in Kansas City
techhive.com
It's been some months since cities across the United States threw in their bids to become the first city that Google lit up with insanely-fast broadband. Google named Kansas City the "winner" of Google Fiber—and a bit more, as Google announced something extra: TV service.
Apple bids adieu to its vice president of numbers, the story of how RIM failed to hit AT&T's softball pitch, and Google is crashing your MacBook.
Set up your Mac for remote file access
Setting up your Mac for remote file access can be handy when you need to retrieve an errant file while on the road. Dan Moren walks you through the process of setting it up.
TechHive: Learn about Thunderbolt in three minutes
techhive.com
What exactly is Thunderbolt, and should you make sure your next computer has it? TechHive's Three-Minute Tech series tells everything you really need to know about a technology in three minutes or less.
Storage & Networking Videos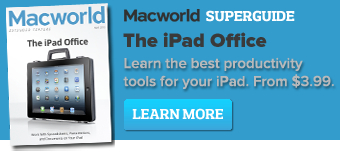 Sponsored Links