Don't-Miss Business Stories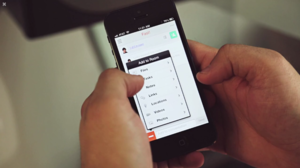 Why businesses are embracing iOS 7
iOS 7 added a slew of new features geared to make businesses happy. And from what we hear from enterprise experts and businesspeople, it's working.
Samsung execs may have peeked at secret Apple info
Samsung's lawyers may have provided their clients access to highly confidential information such as Apple's patent licensing agreements with Nokia, Ericsson, Sharp and Philips, according to a court document.
Sponsored Links