Don't-Miss Gadget Stories
Heat Meter measures energy use in real time
A new, Wi-Fi connected device called the Heat Meter allows homeowners to track propane, natural gas or oil use in real time and compare their home's efficiency with others in the area.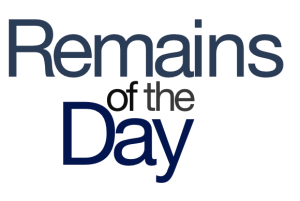 Remains of the Day: Watch this space
Apple's smartwach may still be in the rumor phase, but bet you didn't know the company was already making smart cables. And Steve Jobs lives on in the realm of prank calls.

Can a 'nifty' iWatch from Apple catch on?
A watch that doubles as a computer and two-way radio has been a technology vision since at least the 1950s. But if recent reports that Apple's interested in an 'iWatch' are true, would such a device sell?
With all the recent hoopla about Pebbles and iWatches, now is a good time to review the evolution of the smartwatch.