Don't-Miss MacBook Stories
This year's version of the world's largest gadget expo will likely lack marquee products from the major players, but the show will still set the stage for the year in electronics.
2011 in review: Apple's financial performance
It was a year of highs and more highs for Apple's finances. To wrap up 2011, we take a look at the highlights of Apple's financial performance, from record Mac sales to retail efforts overseas.
Must-have hardware for your new Mac
Looking to spruce up that new Mac you got for the holidays? Our list of recommended hardware is meant to make your Mac perform better than it already does.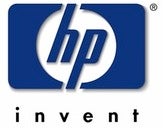 Gear Guide: The mobile Mac user
From cool cases to ultra-portable keyboards and mini-subwoofers, check out this collection of gear for the on-the-go Mac user.
Shopping for a new Mac? Here's the lowdown on Apple's offerings to help you decide which Mac to buy.