Don't-Miss Macs Stories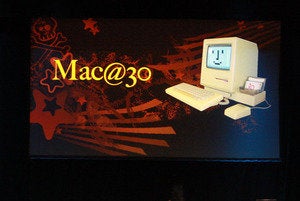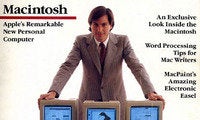 Watch Steve Jobs' first demonstration of the Mac for the public
time.com
Mac enthusiasts all know about the 1984 unveiling of the Mac in Cupertino. But a few days later, Steve Jobs and the Mac team performed a more detailed Mac demo for the Boston Computer Society. Time.com and Harry McCracken have the rarely seen video of that meeting.
Apple celebrates 30 years of the Mac
apple.com
In a rare move of looking back, Apple's produced a timeline of 30 years of the Mac, complete with a look at the pioneers who've used the platform to, in the company's words, "change the world."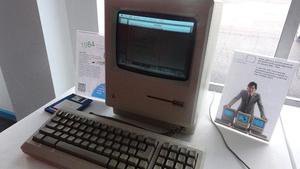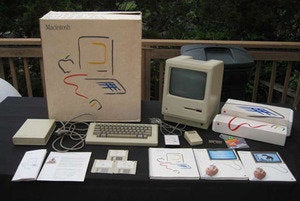 Unboxing a 30-year-old Macintosh 128K
Apple is known for paying as much attention to its product packaging as it does to the actual product itself. And it all started in 1984 with the Macintosh 128K.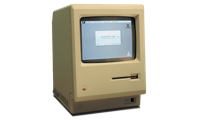 The Mac at 30: Tales from the Berkeley Mac Users Group
Three decades ago, when the Mac was born, user groups were a crucial part of its success, giving the nascent Mac community a place to gather and learn. Thirty years later, we sit down with the still-active Berkeley Mac Users Group for some untold history.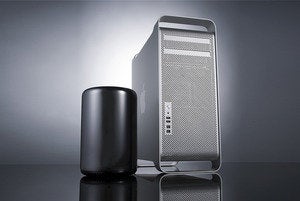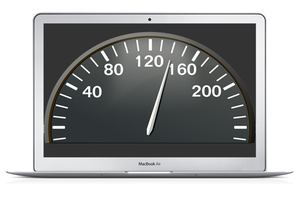 How we test: Speedmark 9 Mac benchmarks
When we test a Mac's performance, Macworld Lab uses its own in-house application-based benchmark tool. Lab director James Galbraith explains how Speedmark 9 works.
12 things that show how small the Mac Pro really is
Everyone knows that Apple's new Mac Pro is smaller than the old one. But to really get just how small it is, you need to see it in person--or at least next to something familiar. Here are a dozen household objects that will give you some perspective.
Macs Videos
Sponsored Links