Don't-Miss Printer Stories
Remains of the Day: Sleep is for the weak
Looks like you can't teach a new iPad old Smart Covers. Elsewhere, HP shareholders want to know why everything it can do Apple can do better, BlackBerry lets the homefront slip through its fingers, and the iPhone might soon get all the G's.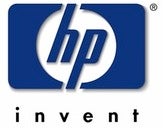 With printer sales slowing, HP favors PCs
The writing may finally be on the wall for Hewlett-Packard's storied print division, as reports are circulating that the company is going to merge its Imaging and Printing Group into its PC-making Personal Systems Group as a way to reduce costs and simplify its business.
Eastman Kodak files for bankruptcy
Struggling Eastman Kodak said Thursday that it and its U.S. subsidiaries have filed for Chapter 11 of the U.S. Bankruptcy Code to reorganize its business.
Apple updates Brother, Lexmark drivers
Do you like printing and scanning things? Are you running OS X 10.6 or 10.7? Then it's your lucky day--assuming you have Brother or Lexmark hardware connected to your Mac and get excited by printer driver updates.
Buying guide: Multifunction printers
Multifunction printers combine a printer, scanner, copier, and sometimes a fax machine into a single device. With that convenience comes questions. We have a few tips on finding the right MFP, plus some picks for our favorite all-in-one devices.
Know someone who (a) owns a Mac and (b) is hankering for some new gear to go with it? We've got some suggestions.