Don't-Miss Business Stories
macworld.com
The best desktop drives offer huge capacities and blazing-fast transfer rates, giving you everything you need to store media files, Time Machine backups, and vital documents.
You needn't sacrifice performance for style: This MFP gives you full print/copy/scan/fax capabilities in a glossy package.
Like its name implies, the ToughTech Duo RAID from Cru-Dataport looks sturdy and feels like it can take a pounding.
The latest version of Filemaker's consumer-level database, Bento 4, rescues Bento from being a kind of cute but impractical boutique application. It now offers over 250 label templates and new ways to export templates that contain data.
A touch-sensitive control panel lifts the well-equipped, reasonably fast MG6120 over its midpriced competition.
Ecogear's Black Rhino backpack sports environmentally friendly construction, but if you manage to fill most of its plethora of pockets and compartments, you'll find that it's simply uncomfortable to carry.
Fax is nice on such a basic MFP, but pricey black ink makes the MX360 fit for only low-volume use.
The Magic Charger is an inductive charger that works with the Mobee Battery Pack. With the Battery Pack in the Magic Mouse, you place the Magic Mouse on the Magic Charger, and the Battery Pack gets recharged.
HP Officejet 100 Mobile Printer
Designed for mobile-printing convenience, the Officejet 100 provides impressive print quality. It's slow, however, and inks are expensive.
Meant to survive conditions that standard hard drives cannot--namely fires and floods--an ioSafe drive such as the SoloPro may be ideal when you're worried about the worst thing imaginable happening to your home.
This online storage service works fine for informal use, but its relative paucity of storage and inability to retain earlier versions of files makes it less attractive for groups.
Firefox 4 isn't the fastest browser, and its interface still leans more toward wonkishness than elegance. But when loading and browsing, it feels far fleeter than the increasingly sluggish Safari. Firefox 4 offers fast, fun, full-featured browsing with few compromises, and it's well worth a try.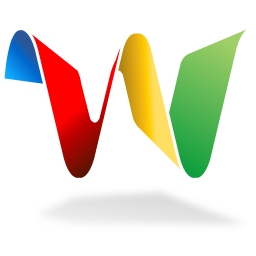 Small office users get perks aplenty with this unit: Speedy text printing, automatic duplexing, and budget-friendly inks.
Online storage service syncs Google Docs with computers, the cloud.
Pad & Quill Cartella for MacBook Air
The Cartella is a unique case that puts the book back in MacBook. It doesn't offer a lot of protection from drops and shock, and you'll want to care for its leather covering like you would the hand-bound books that inspire it, but contemporary bookworms will enjoy the Cartella's literary look.