Don't-Miss Input device Stories
Kensington's SlimBlade Media Mouse is great if you're looking for media control and sleek design in addition to basic mouse functions. The lightweight, slim body is great for travelers.
Review: SpaceNavigator for Notebooks
SpaceNavigator for Notebooks, a laptop mouse designed for 3-D navigation, lets you move horizontally, vertically, and in a third dimension of depth within your 3-D space.
This gaming keyboard puts the most important keys at your fingertips to increase your performance.
It may take a while to get accustomed to using a tablet; but if you stick with it, you'll find that the Bamboo offers a natural approach to drawing, photo retouching, handwriting, and navigating that boosts comfort, creativity, and efficiency.
X-Arcade TankStick + Trackball
Not everyone will appreciate the TankStick game controller, which offer frustrating set-up options, massive size, and no Mac software. Still, for gamers who long for an authentic coin-op experience straight out of the Golden Age of arcade gaming, the TankStick is a viable option.
The TreyChair isn't cheap compared to less versatile furniture, but as a multipurpose seat that serves as both an office chair and a gaming chair, it's a neat -- and comfortable -- option.
The Logitech MX Revolution Mouse is comfortable, performs flawlessly, and is highly configurable. While it does take up a USB port, that's a minor complaint for such a great device.
Kensington Ci60 Optical Wireless Mouse
The Kensington Ci60's software is top-notch, and it has lots of programmable buttons that power users will like, but the subpar tracking and poor power features are probably deal-killers for anyone who demands precision.
RadTech BT600 Wireless Desktop Mouse
While this is a good mouse with nice software, consumers should be sure to also check out Apple's similarly priced wireless Mighty Mouse, which has a more stable Bluetooth connection.
Adesso Mac Slimmedia Mini Keyboard
Adesso's Slimmedia Mini keyboard provides most of the keys of a traditional full-size keyboard without taking as much space on your desk—and without making those keys smaller or cramped.
While the Mouse BT II does include a charging cradle, it is based on older technology, includes no bundled utilities, and lacks the 360-degree scroll wheel of the Wireless Mighty Mouse.
Input device Videos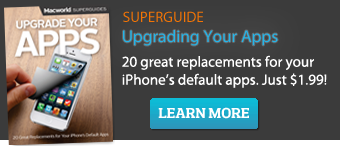 Sponsored Links