Don't-Miss iOS Stories
Toca Boca sets a standard for iOS apps for kids
Spend some time with the recently released Toca Trains -- or any one of the iPhone and iPad offerings from developer Toca Boca -- and you'll quickly see why the app maker has made a name for itself in the App Store.
App Guide: iOS apps for Independence Day
macworld.com
Spend July 4 with some iPhone and iPad offerings that showcase the people, places, and ideas that represent some of the best things about America.
People new to podcasting will find this podcast manager from Apple useful and relatively easy to operate. But with its occasionally quirky interface and lack of features such as iTunes and subscription syncing, Podcasts is only a modestly capable first step.
App Guide: Extreme sports games for iOS
macworld.com
ESPN's X Games may have wrapped up for another year, but you can always make like a daredevil from the relative safety of your iPhone, iPod touch, or iPad with these extreme games.
Pocket Planes for iPhone and iPad
This casual airline sim offers plenty of charm, but you need a lot of patience -- or some hefty in-app purchases -- to build up your fleet of planes.
App Guide: Shakespeare apps for iOS
macworld.com
The poet of them all who will start them simply raving is the poet that they call the Bard of Stratford-on-Avon. And these apps can help you enjoy his plays and sonnets.
As a basic PDF reader and editor, this app is acceptable, provided you're not picky about your user experience. But rival apps handle the job better.
Mole Kingdom for iPhone and iPad
This simulation game -- in which you build out an underground kingdom -- suffers from sluggish pacing and slow-in-coming rewards.
This PDF reader and annotation app for the iPad is good for making quick notations on a PDF, and it's a decent note-taker as well. That said, a few additions would make a good app oh so much better.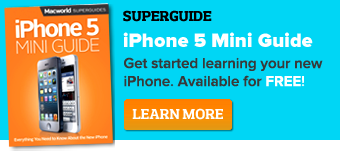 Sponsored Links