Don't-Miss Book software Stories
In its current iteration, this app for keeping track of your book collection shows some promise, but it still feels like an incomplete work in progress.
This iPhone e-reader pulls of its titular three-dimensional look successfully. But it tries a little bit too hard, and, as a result, doesn't measure up to other mobile reading apps.
At this point, this audibook app from Audible.com is more fun than it is useful. Die-hard lovers of audiobooks might want to wait for future versions before downloading the app; right now it's a work in progress.
eBooks by Kobo for iPhone and iPad
This hybrid iPad-iPhone offering adds to the number of e-book readers in the App Store. It's a little slow at turning pages and doesn't do much to distinguish itself from the other offerings out there, but if you're dissatisfied with other e-book reader apps, eBooks by Kobo is certainly worth a trial run -- particularly if you use multiple iOS devices to read.
On the whole, this iPad-based e-reader performs adequately. But it doesn't measure up to other offerings on the App Store -- notably Amazon's Kindle app or iBooks from Apple.
Now available as a native app on the iPad as well as the iPhone, Stanza certainly differs from other e-readers out there -- most notably Kindle and iBooks. While the app has some minor flaws, it still offers a pleasant reading experience.
Apple's e-reader feels impressively like the future while simultaneously feeling a lot like an actual book. While Amazon offers a better selection, if the book you're after is available for iBooks at a good price, the app provides an immersive and thoroughly pleasant reading experience, particularly on the iPad.
Dr. Seuss's ABC for iPhone and iPad
The classic board book for small children arrives on Apple's mobile devices in spectacular fashion, with the hybrid app taking particular advantage of the iPad's larger screen.
Amazon has updated its e-reader app to work on the iPad as well as the iPhone and iPod touch. The new hybrid version makes great use of the larger screen real estate, making this a fine choice for a mobile e-reader.
Book software Videos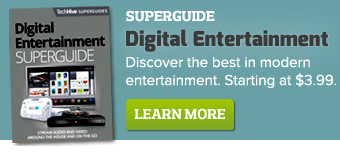 Sponsored Links