Don't-Miss Education software Stories
Negro Leagues Baseball Museum for iPad
This app, built for the Negro Leagues Baseball Museum in Kansas City, showcases some of the great players of an often-overlooked chapter of baseball history. But some missed opportunities keep a good app from being great.
Toca Boca sets a standard for iOS apps for kids
Spend some time with the recently released Toca Trains -- or any one of the iPhone and iPad offerings from developer Toca Boca -- and you'll quickly see why the app maker has made a name for itself in the App Store.
App Guide: iOS apps for Independence Day
macworld.com
Spend July 4 with some iPhone and iPad offerings that showcase the people, places, and ideas that represent some of the best things about America.
App Guide: Shakespeare apps for iOS
macworld.com
The poet of them all who will start them simply raving is the poet that they call the Bard of Stratford-on-Avon. And these apps can help you enjoy his plays and sonnets.
Review: Potty-training apps for iOS
Looking to teach your toddler how to use the potty? The App Store can help. But which of the many potty-training offerings are worth your time? Philip Michaels shares his findings after testing half-a-dozen offerings.
Two World War II reference apps for the iPad
Both World War II Interactive and Timeline World War 2 do an admirable job at using iPad features to present facts and figures about the war in an engaging way. But it's the latter app that excels at putting its own unique stamp on presenting history.
Bookle makes your Mac an e-reader
Bookle is a simple and easy way to read ePubs on your Mac, though it currently lacks more-advanced features such as search and annotations.
macworld.com
Put these apps on your iPhone or iPad to make managing your homework, class schedule, or study sessions just a little bit easier.
iBooks 2 introduces a new way to browse a new kind of ebook. The experience is impressively immersive, but not without its flaws.
App Guide: iPad education apps
macworld.com
In advance of Apple's education-centric event in New York this week, we showcase some of the most download education apps for the iPad.
Education software Videos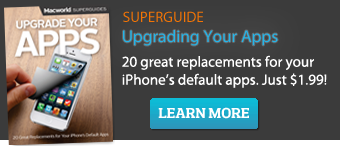 Sponsored Links