Don't-Miss Game Stories
Agent Dash for iPhone and iPad
The most compelling thing about this fairly standard side-scrolling platformer is its eye-catching look. But gameplay and controls are pretty ordinary.
macworld.com
If you crave a little cloak and dagger in your life, these iOS games are more than happy to see if you can uncover their secrets.
Plague Inc. for iPhone and iPad
This disease-themed simulation game is difficult enough to challenge you, approachable enough to be learned, and -- with a variety of unlockable plague types -- variable enough to keep you busy long after you've beaten it the first time.
Amazing Alex for iPhone and iPad
Rovio's follow-up to its Angry Birds success is a decent and enjoyable physics puzzle game, though not a particularly exceptional one.
At its best, this interactive comedy from Chillingo shows off beautifully animated physical comedy. But the actual game itself can be frustrating due to a lack of feedback.
App Guide: TV cartoon apps for iOS
macworld.com
With The Simpsons: Tapped Out making its triumphant return to the App Store, here are some other cartoon stars with iOS apps all their own.
App Guide: Sequels to iOS games
macworld.com
It's not just your favorite movies that return for another installment in the summertime. Games get follow-up versions, too, and these iOS sequels made a splash this summer.
This puzzle game for the iPad 2 and third-generation iPad offers some detailed visuals and a little replayability, but is limited to only 30 levels, meaning there's only an hour or two of play time.
SpellTower for iPhone and iPad
You build words from lettered tiles in SpellTower, a simple-looking word game that offers a fun amount of challenge in its different game modes.
macworld.com
If you're fixing for a fight, these iPhone and iPad games can help you enjoy the sting of battle.
There's a lot going on in this physics puzzler -- perhaps too much, in fact. The frenetic, fast-paced Bucketz feels more like an assault on your senses than a pleasant way to pass the time.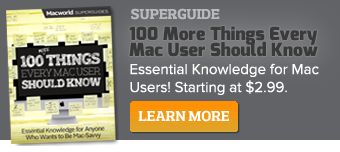 Sponsored Links