Don't-Miss Graphics & design software Stories
Inspire Pro—Paint, Draw and Sketch
If you come from a traditional painting background, but are new to iPad art, this app's simple workflow might be just what you are looking for.
Bookle makes your Mac an e-reader
Bookle is a simple and easy way to read ePubs on your Mac, though it currently lacks more-advanced features such as search and annotations.
Global Delight's Game Your Video wants to make the video-editing process as simple as possible, and it does an excellent job of it.
Even when shrunk down to fit the iPhone's screen, Flipboard still offers a great interface for casual reading.
Wacom Inkling makes pretty pictures, but software is sluggish
The Wacom Inkling offers artists a wonderful option for physically sketching and creating first-draft drawings they can later upload as vector images. The Inkling's software component, however, makes working with these images a slow and cumbersome process.
Graphics & design software Videos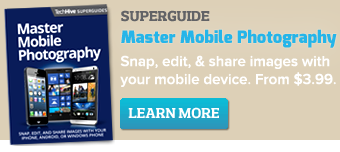 Sponsored Links