Don't-Miss Sports software Stories
Nothing's more fun than cheering your favorite team at a rowdy bar full of fellow fans. Fanatic helps you find that bar.
Just in time for this week's All Star Game festivities, MLB Home Run Derby gets an update worthy of your attention.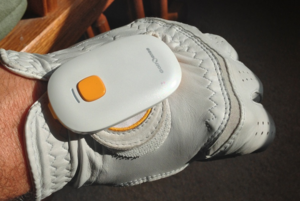 App Guide: College football apps for iOS
macworld.com
College football is back, and these iPhone and iPad apps can help you keep track of all the scores, news, and video highlights from your alma mater.
App Guide: 2012 fantasy football apps for iOS
macworld.com
Football training camps have opened, which means it's time to start prepping for your fantasy football draft. These apps can keep you up to date on all the pigskin news.
macworld.com
Stay on top of all the Olympic action from London with the help of these apps, which offer news, profiles, results, and -- in one case -- live streaming.
macworld.com
The U.S. Open golf championship tees off on Thursday. Here are some apps that will help you enjoy that tournament, while working on your own golf game.
App Guide: Euro 2012 apps for iOS
macworld.com
The 2012 edition of the European Championships kicks off this week. These apps can help you follow the action on your iOS device -- or enjoy some footy drama of your own creation.
This app from ESPN lets you watch live streaming video of sporting events and ESPN programming on your iPhone or iPad -- if you've got a strong enough Wi-Fi or cellular connection.
Team Stream for iPhone and iPad
Both the iPad and iPhone versions of the sports news app from Bleacher Report have a few flaws, but they also offer convenience, helping sports fans keep up with their favorite teams on their iOS devices without subscribing to a bunch of RSS or Twitter feeds.
Sports software Videos
Sponsored Links