Don't-Miss Travel software Stories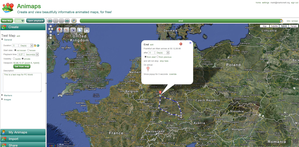 Maplets boasts an extensive library of downloadable maps -- everything from transit systems to national parks. It's a great alternative to the built-in Maps offering, especially for those times when you don't have reliable network connectivity.
App Guide: Photo-centric travel apps for iOS
macworld.com
If you're looking for inspiration for a summer trip -- or just want to do some armchair traveling -- these image-heavy travel apps and digital magazines for iOS might give you a few ideas.
macworld.com
Whether it's via highways, byways, or public transit, these iOS apps can help you get from Point A to Point B.
App Guide: Road trip apps for iOS
macworld.com
If your three-day weekend includes a lot of time in the car, these apps can help you plan a route, prepare for traffic, and figure out where to stop along the way.