Don't-Miss Tablet accessory Stories
What happened to Raquel Welch's skin-tight wetsuit? From all appearances, it's being used in iPad sleeves.
Stylish and pricey leather sleeve for iPad built with the board room in mind.
If you find the idea of kicking back on your office futon and sketching–cable-free–on your 46-inch flat-screen appealing, then the Intuos4 Wireless is for you.
macworld.com
Perhaps more than any other Apple i-device, the iPad cries out for some sort of stand. Whether you're viewing video and photos hands-free, typing the next great American novella, or just keeping your iPad secure when charging and syncing, a stand is a useful add-on. We take a look at four solid, stylish, metal iPad stands.
Griffin Technology A-Frame Tabletop Stand for iPad
Griffin's A-Frame is rock solid, and the fact that you can use it even if your iPad is inside a protective case makes the stand quite versatile. However, its range of angles is limited, and the stand's edges are surprisingly sharp.
Element's Joule is a rock-solid stand with standout design and craftsmanship. However, such quality doesn't come cheap, and the Joule lacks versatility compared to many other stands.
The H4 is an impressive iPad stand that offers 360-degree rotation, 300-degree tilt, the flexibility to accommodate an iPad in a case, and an Apple-inspired design. Just make sure you have room on your desk, because all this versatility requires some bulk.
Twelve South's BookArc is attractive, well-made, and reasonably priced for a solid-metal iPad stand. It even accommodates an iPad in a thin case. However, its shallow footprint makes it a bit less stable than other metal stands we've tested, and it provides only a single, near-upright viewing angle.
The Camera Connection Kit is one of the most important accessories for iPad toting photographers. The kit is easy to use, accommodates standard files, and provides a few pleasant surprises with additional, although unpredictable, USB device support.
Review: More iPad bags and packs
macworld.com
Our collection of reviews of iPad bags, packs, and slings grows larger this week. New reviews include Tom Bihn's Synapse, STM's Jacket iPad, Timbuk2's Freestyle Netbook Messenger, Cocoon's Harlem iPad/Netbook Sling, Incase's Travel Kit Plus, Loopbag's Transit iPad Case, Case Logic's Netbook/iPad Attache, and Kensington's Sling Bag.
Case Logic Netbook/iPad Attache
If you really don't need many extras, and you don't mind some rough design edges, Case Logic's Netbook/iPad Attache is an OK option when you consider its rock-bottom price.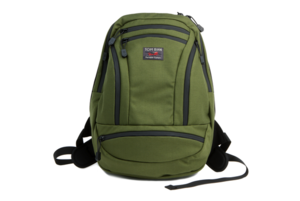 Review: Tom Bihn Synapse Backpack
Instead of a device-specific padded compartment, the Synapse offers a place to put your sleeve-encased iPad or 13-inch (or smaller) laptop, making for a surprisingly versatile daypack-sized backpack. Throw in quality materials and construction, as well as a clever design, and you get a standout bag for those of us blessed with both an iPad and a laptop.
The Travel Kit Plus is an impressive pack that makes it simple to tote the essentials for on-the-go typing: your iPad, Apple's Bluetooth keyboard, and a few accessories. It even includes a useful portable iPad stand. Its biggest limitation is that its bulk makes it awkward to fit inside other bags, but it's not quite big enough to hold documents on its own.
Cocoon Harlem iPad/Netbook Sling
The Cocoon Harlem iPad/Netbook Sling is a good bag if you need to bring a lot of accessories and trinkets along with your iPad. Solid construction and unique design make this bag a pleasure to use.