Don't-Miss Stories
Clockwise 5: Passwords are like democracy
TV industry changes, the sharing economy jumps the shark, cameraphones versus cameras and phones, and Google's latest tablet offensive. With guests Jon Phillips and Armando Rodriguez and hosts Jason Snell and Dan Moren.
Penguin terminates ebook deal with Apple in EU
Ebook publisher, Penguin has agreed to terminate its agency agreement with Apple and to allow Amazon to set its own prices for e-books in settlement of a European Union antitrust case.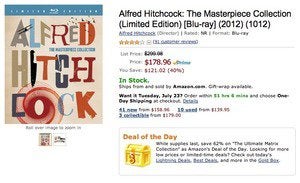 If there's an item on Amazon that you'd dearly love, but you don't love its price, Chris Breen shows you ways to monitor Amazon for the best price.