Don't-Miss Stories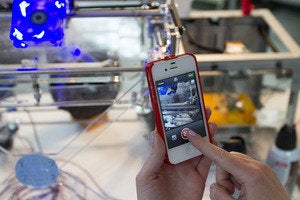 How to child-proof the Internet
Child predators, pornography, online bullying—kids can stumble into all sorts of trouble online. Make sure your PC, mobile devices, and social networks are safe with these simple tips.
Apple selling iPhone 4 in China to gain market share
As rumors of Apple's budget iPhone continue to circulate, the U.S. tech giant has been pushing sales of its older iPhone 4 model in China as a way to grab market share in the nation's mid-tier market, according to research firm IDC.
E3 is not the place for mobile fans looking to learn more about the next big smartphone game.
Featured Brands
The Power of the Processor »
Deals & Coupons »
Sponsored Links