Don't-Miss Stories
Believe it or not, the first CD player was released on October 1, 1982. Benj Edwards looks back on 30 years of the compact disc.


Mac Gems: Fission 2 is a powerful but easy-to-use audio editor
If you're an audio pro, you've surely got multiple programs with powerful audio-editing features (and, likely, steep learning curves). For the rest of us, Fission makes it easy to perform the most common kinds of audio-file edits, including trimming songs, splicing tracks, editing voice recordings, fading tracks in or out, and creating ringtones.
Review: Velodyne vPulse headphones offer big bass without offending
The vPulse is the first headphone offering from subwoofer specialist Velodyne, and as you'd expect, it offers big bass. But as with its subwoofer siblings, the vPulse's bass is high quality and doesn't get in the way of the rest of the music. Combine that low end with a lovely midrange and a functional design and you get a headphone that's easy to recommend in the $100 price range.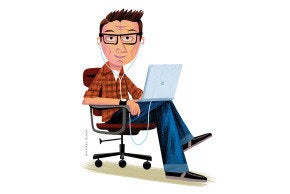 Remains of the Day: My word is my Bond
Apple didn't use one of its prominent patents in the suit against Samsung, the iPhone may soon play wireless audio in a whole new way, and James Bond's going to have a hard time coming up with a pun for "Xperia."