Don't-Miss Stories
The iPad's charging challenge, redux
macworld.com
Your iPad doesn't charge during use? It doesn't seem to charge via some USB ports? Its battery charges more slowly than expected? We've updated our primer on iPad power with information about charging Apple's latest tablet.
Which accessories work with the new iPad?
Whether the new iPad is your first or you're upgrading from an older model, you're probably wondering whether existing accessories--those originally designed for the iPad 2--work with the new model. We've spent much of the day testing the new iPad with accessories originally made for the iPad 2, and here's the scoop on what works and what doesn't.
Looking for accessory recommendations for your new iPad? We've got a quick buying guide to the most-useful iPad add-ons.
Remains of the Day: British invasion
The third-generation iPad finds itself at the tender mercies of iFixit, baseball players can't wait to trade in for their new iPads, and the British are coming, the British are coming (to dinner).
We continue to highlight interesting products on the Macworld | iWorld show floor. It's time to take a closer look at the HyperJuice Plug, which can charge your iOS devices.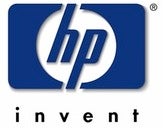 The Week in iOS Accessories: Wrap it up
We've kept you up to speed with new iOS accessory unveilings at this year's Consumer Electronics Show in Las Vegas. But before we wrap up the week entirely, here are some other products that were recently announced.
Twenty-one overlooked iOS accessories
We can't review every iOS accessory we receive, but we don't want to let the good ones go unappreciated. Senior editor Dan Frakes takes a look at some of the year's best under-the-radar add-ons for iPhones, iPads, and the iPod touch.