Don't-Miss Stories
Clockwise 4: Sharing your leftovers
TV industry changes, the sharing economy jumps the shark, cameraphones versus cameras and phones, and Google's latest tablet offensive. With guests Jon Phillips and Armando Rodriguez and hosts Jason Snell and Dan Moren.
Droolworthy modern tech with retro design
Technology evolves, but maybe sometimes it shouldn't. These combinations of classic design and modern technology produce beautiful products that you probably can't afford. But looking is free.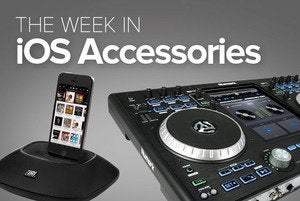 We've collected some basic, all-around tips for getting the best shots of the moon.