Don't-Miss Stories

Introducing Macworld's iPhone 5 Starter Guide
Whether you scored an iPhone 5 on launch day or are eagerly awaiting its arrival from your local postman, you can learn about your new device with Macworld's iPhone 5 Starter Guide -- now available.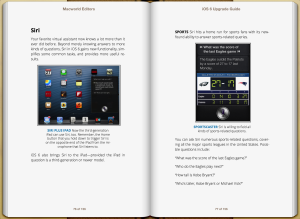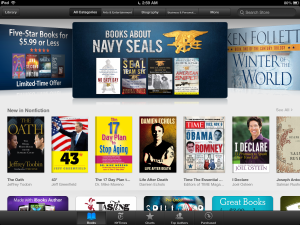 Remains of the Day: The night before
Everybody's jazzed for Wednesday's Apple event, but that doesn't mean that the world's stopped spinning: One analyst thinks the iPhone 5 could be economical in more ways than one, Samsung's prepping to capitalize on the new iPhone, and ebook prices are falling down.
Weekly Wrap: iPhone 5 vs. Kindles galore
This week, Apple announced an announcement, Amazon unveiled a Kindle armada, and we covered a virtual metric ton of Mac and iOS apps. Assuming metric tons even can be virtual, which is an open question.
TechHive: Hands on with Amazon's new Kindle e-readers
techhive.com
Among the spate of devices unveiled by Amazon Thursday were new e-readers: the Kindle Paperwhite and an improved (and less expensive) Kindle. Melissa J. Perenson was impressed with these two offerings after a little hands-on time.
The e-book deal gets approved, while the Apple TV has a weird relationship with e-books. And Apple's newest execs get some serious compensation on the books.
Join Jason Snell and Melissa Perenson for live coverage of Thursday's Amazon press event, where the electronic retailer is expected to announce a new version of the Kindle Fire tablet.
Remains of the Day: Screening room
Hardly seems fair that two companies may be working on iPad mini screens, while the next iPhone's screens might be encountering a delay. But at least Big Bob Mansfield isn't going anywhere soon. T