Don't-Miss Stories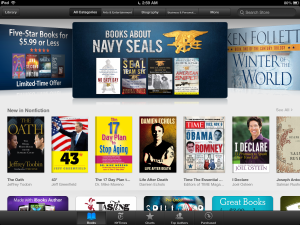 Apple fined in Beijing court over ebook sales
Apple was ordered by a Beijing court on Thursday to pay a total of 1.03 million yuan (US$165,000) for selling unlicensed e-books, according to a report by China's official Xinhua news agency.
Survey: Ebook reading up, print reading declines
More Americans read ebooks in the last year, with 23 percent of those ages 16 and over going digital, compared to 16 percent in the previous survey for the Pew Internet & American Life Project, which released its latest results on ebook readership Thursday.

Introducing Macworld's iPhone 5 Superguide
Let the editors at Macworld help you learn everything you need to know about Apple's newest smartphone with our iPhone 5 Superguide, now available as an ebook, PDF, or dual-format bundle.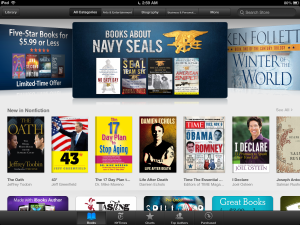 Introducing Macworld's iPad Mini Starter Guide
The iPad mini, Apple's newest device, is very much an iPad. But it's also a device all its own, which is why we're proud to announce the 47th book in our Superguide series, Macworld's iPad Mini Starter Guide.
Digital Reading Room: Ghosts of Christmas present
Our regular look at content-rich apps takes on a holiday flare, as we explore a mobile adaptation of a classic Charlie Brown special, examine other Christmas-themed apps, and consider the best mobile versions of Charles Dickens's holiday tale.

Introducing Macworld's iPad Starter Guide, Fourth Edition
Apple surprised everyone, even Macworld, when it released a fully souped-up fourth-generation iPad just six months after its predecessor. Our Superguide team went to work, and now we're proud to present the fourth edition of our iPad Starter Guide.