Don't-Miss Stories
TVs, watches, Glass, and the Smartphone Cold War
We discuss the aftermath of Google's IO developer conference, including smartwatches, Android TV, the absence of Google Glass, and the Google/Apple cold war. With guests Jason Cross and Susie Ochs.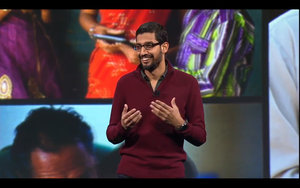 Google I/O from an iOS perspective
Maybe you didn't pay much attention to last week's Google I/O developers conference. But we did, and on this episode of the Macworld Podcast, we look at how some of the announcements coming out of the event relate to Apple's mobile operating system.
Google I/O's Apps news was low-key but significant
Apps, Google's flagship product for enterprise tech, played a minor role at this week's I/O developer conference, but some announcements at the show and in prior weeks deserve attention from customers of the cloud email and collaboration suite.