Don't-Miss Stories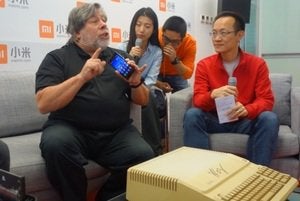 Woz recalls his hacking pranks and online shenanigans
In his keynote address at a security conference, Apple co-founder Steve Wozniak admitted he has enjoyed many adventures in hacking often for the sake of pranks, especially in his college days and the early years of working on computers and the Internet.
Foxconn considers expanding its manufacturing in the US
Foxconn Technology Group, which manufactures products for a number of tech firms, notably Apple, confirms it may expand its existing manufacturing operations in the U.S. The move could be linked with Apple's plan to bring Mac manufacturing back into the country.